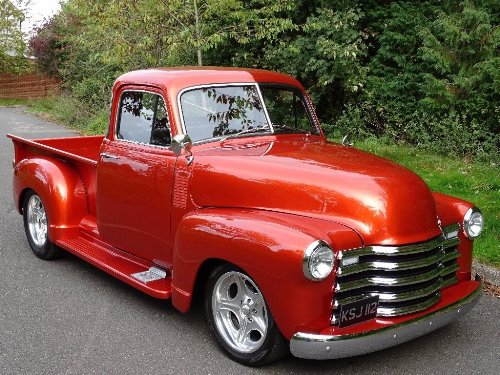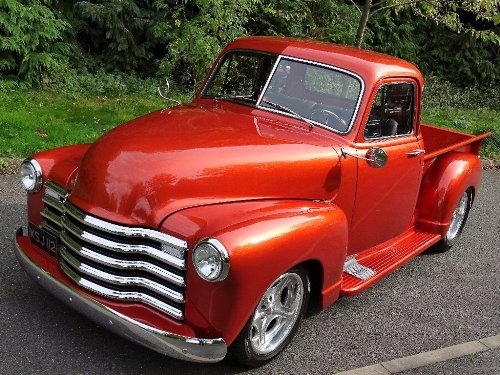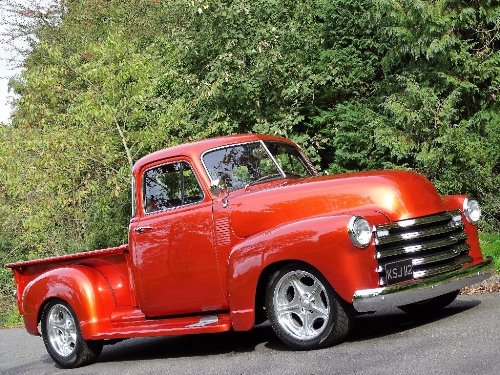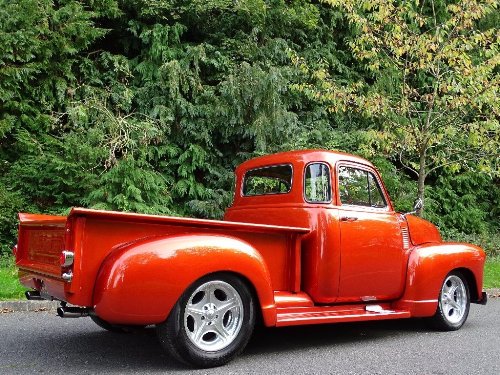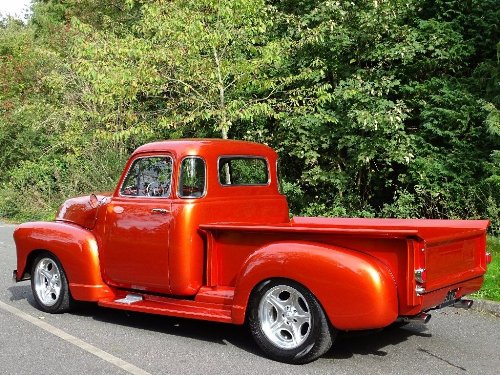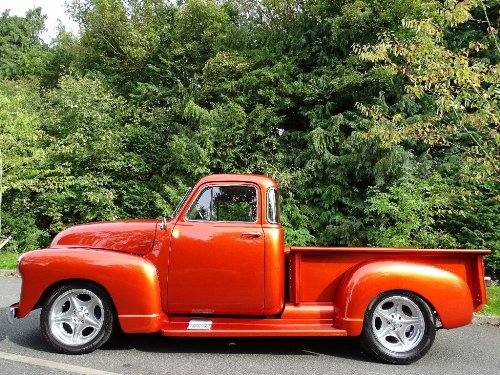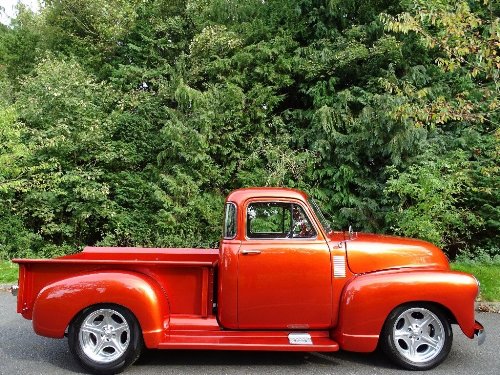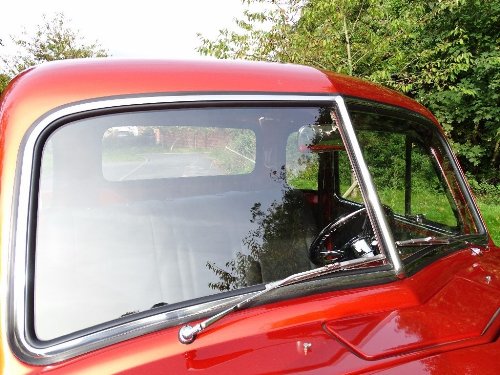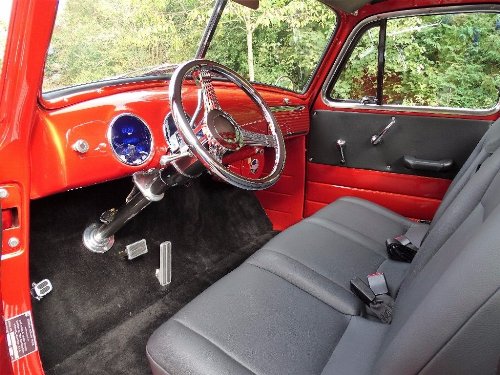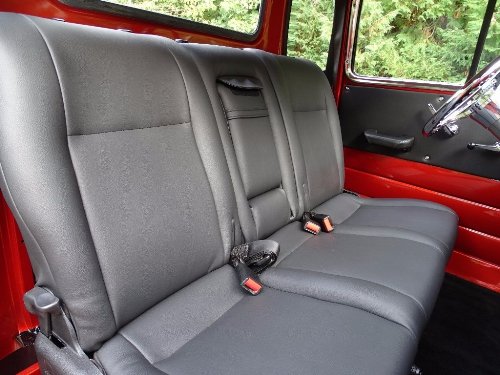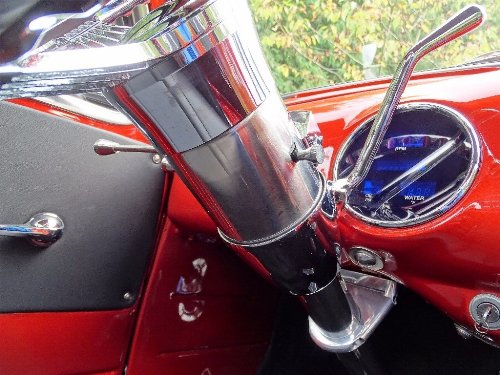 Chevrolet Chevy 5.0 A REAL CROWD PLEASER, LOOK.
Key Facts
1952
Pickup
1,080 miles
Automatic 5.0L Petrol
CUSTOM CAR MAGAZINE FRONT COVER CAR. THE PICTURES SPEAK FOR THEMSELVES. Orange, ONE OF THE FINEST CUSTOM TRUCKS IN THE U/K TODAY, FRONT PAGE COVER TRUCK CUSTOM CAR MAGAZINE PLUS SIX PAGE LEADING ARTICLE, AND ONLY COVERED 1100 MILES SINCE IT'S FULL NUT AND BOLT RESTORATION, BUILT BY ONE OF THE MOST EXPERIENCED HOT RODDERS IN THE COUNTRY, YOU REALLY WON'T FIND A BETTER TRUCK THAN THIS. THE TRUCK DRIVES MORE LIKE A MODERN PICK UP THAN A 65 YEAR TRUCK. EVERYTHING ON THIS TRUCK IS EITHER NEW OR PROFESSIONALLY REBUILT, WE DO NOT HAVE ENOUGH ROOM HERE TO GO INTO THE FULL EXTENT OF THE REBUILD BUT HAPPY TO ANSWER ANY QUESTIONS YOU MAY HAVE, A VERY BRIEF DESCRIPTION AS FOLLOWS : CAMERO FRONT CLIP WITH A 307 SMALL BLOCK V8 WITH SOME SENSIBLE POWER MOD'S, TH350 AUTO BOX, POWER STEERING, 10 BOLT REAR END, SITS ON A BEAUTIFUL SET OF 8" BY 18" BOYD CODDINGTON RIMS, COMPLETE SET OF BLUE GLOW DIGITAL LED DASH GAUGES, THE WHOLE TRUCK IS POLLY BUSHED, 5" LOWERING BLOCKS, BIG BRAKE CONVERSION, OAK LINED BED, AWARD WINNER AT THE TRUCK NATIONALS, THE PAINT IS AMAZING AND IS TOTALLY UNMARKED AND COST A SMALL FORTUNE TO EXECUTE, THE PAINT IS SO PERFECT ONLOOKERS THINK THE TRUCK IS NOT REAL !! THIS TRUCK MUST BE SEEN, COME AND VIEW AT OUR AMAZING SHOWROOMS.
£49,995 p/x welcome


For more details please contact us.