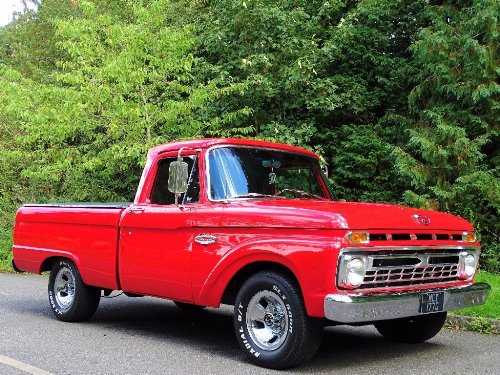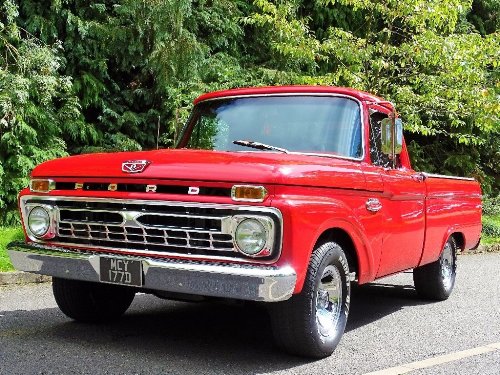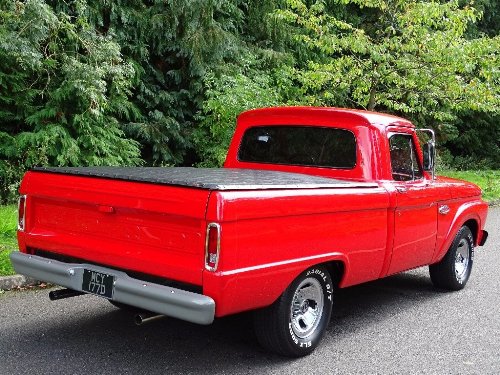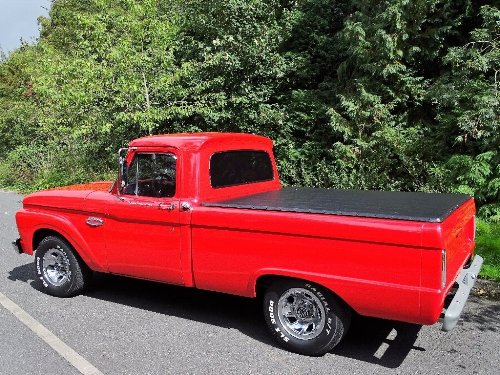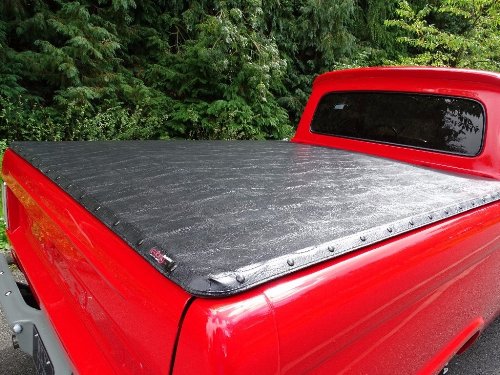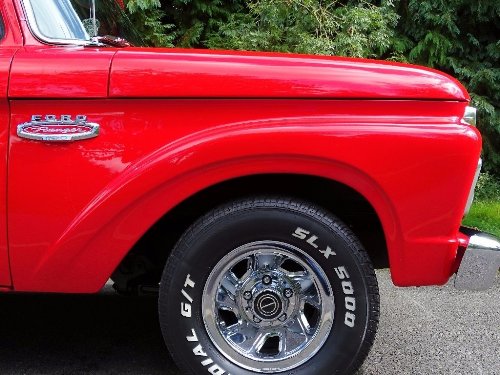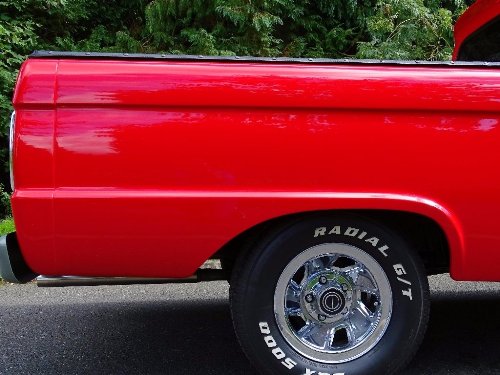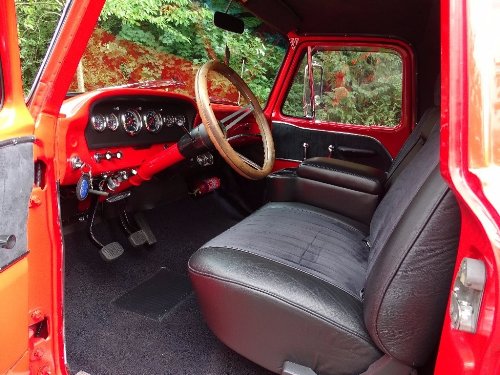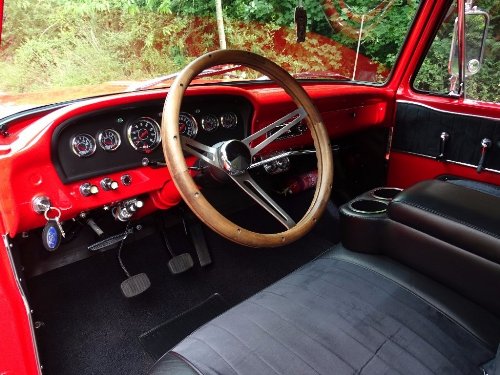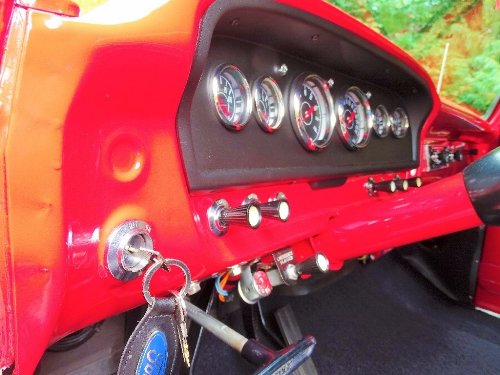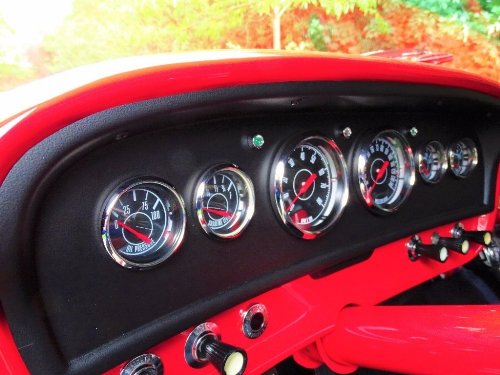 Ford F1 5.8 100 POINT RESTORATION, LOOK.
Key Facts
1966
Pickup
Automatic
5.8L Petrol
Red, One of the best restorations we have ever seen, Fully restored Ford F100. Beautiful condition throughout. This truck had a frame off restoration, The chassis and all running gear has been Dinitrol coated, All wiring replaced, new carb and electronic ignition. , Engine Bay: 352 big block (5.8cc) the engine has been tuned on a rolling road. The ignition system has been upgraded with an electronic ignition, MSD ignition system,, New Holley carb 600cfm (electric choke) has been installed and ported to adhere to the engine requirements. No stubble at cruising speed, New rocker covers, alternator, all new wiring to include an electronic fan and a Craig Davis thermostat controller. New brake booster, master cylinder and proportioning valve installed, all new plumbing in the engine bay, The dual exhausts roar when the engine is asked to perform, but won't annoy the neighbours, Chassis: No rust anywhere, Cab: Recently reupholstered seat, door card, roof card all in vinyl and alcantara. The new dash has all digital gauges, which includes a digital speedo, All gauges work and are accurate (including fuel gauge). All rewired and a nice fuse box added for safety. All button, knobs work, new stereo that includes Bluetooth, handsfree and USB. Running Gear, brakes boosted, brakes very easily. 3 on the tree gearbox, air-conditioning. All wheels and tyres are in perfect condition. This amazing truck really must be seen to be believed, come and view at our amazing showrooms, 15 trucks in stock.
£29,995 p/x welcome

For more details please contact us.