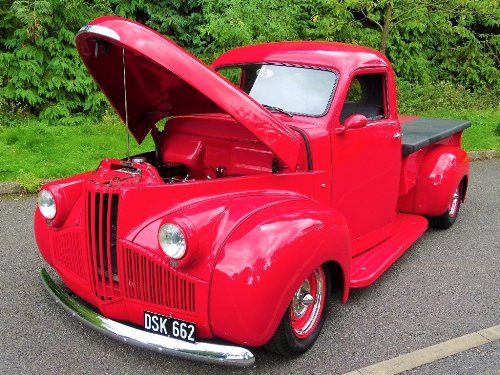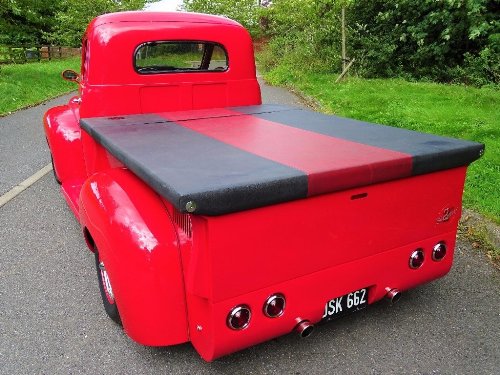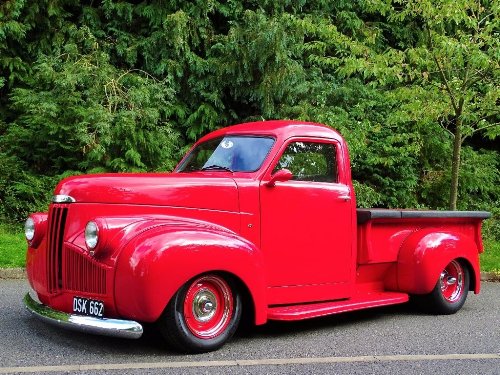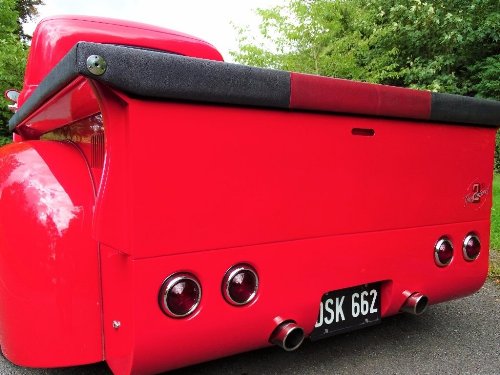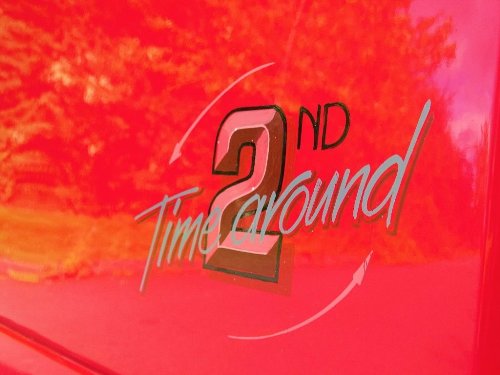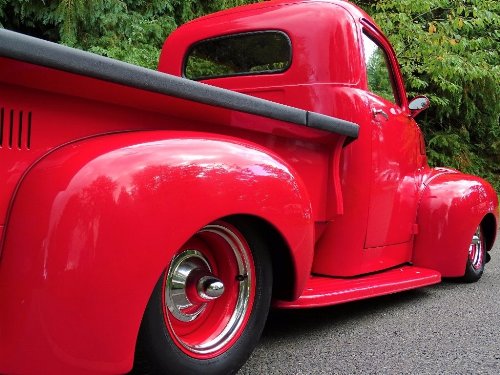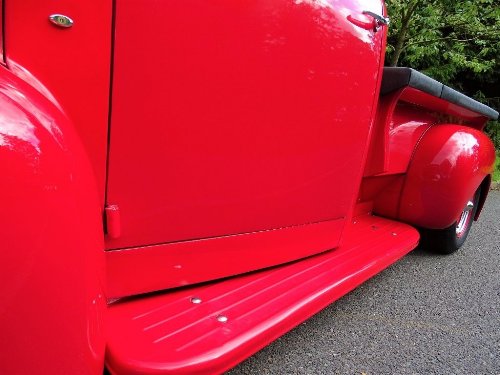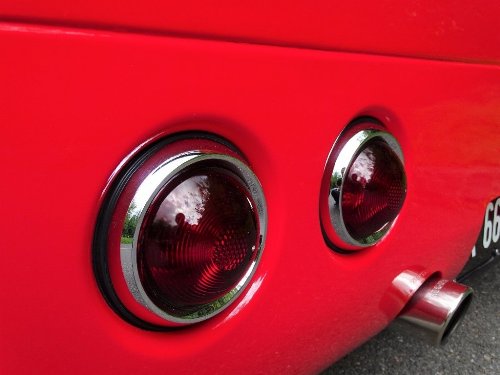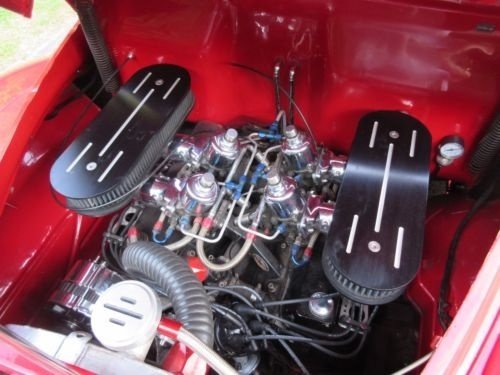 Studebaker Sky Hawk 3.5 SHOW WINNING TRUCK, RHD.
Key Facts
1947
Automatic
3.5L
Petrol
THE ATTENTION TO DETAIL MUST BE SEEN, MAGAZINE FEATURED TRUCK BUILT BY ONE OF THE MOST RENOWNED BUILDERS IN THIS COUNTRY, NEW MOT, AUTOMATIC, DRIVES GREAT, THIS TRUCK HAS BEEN DRIVEN TO ALL THE BIG SHOWS IN EUROPE AND NEVER MISSES A BEAT. Red, Built by Tim Hammond with a new 6" x 4 " chassis and the V8 up front. This truck has proved itself to be reliable and a very well built solid truck. It has been driven it to the majority of the European Street Rod Nationals; many of these countries twice – France, Belgium, Germany, Spain, Andorra, Denmark, Sweden, Norway & Finland., If you don't know Tim Hammond's work; he is a highly experienced car builder on the Hot Rod Scene with a catalogue of high end builds to his name, just google Tim Hammond., It has only had 1 previous owner since it was built., All steel body., Right Hand Drive. South African export, Buick V8, Boxer inlet with 4 Carbs., Borg Warner 65 Auto Trans., Jaguar XJ6/XJS IRS & IFS., Air Ride Technologies Shockwaves all round. (Combined air bags & shock absorbers)., Twin Air Pumps., 4 Way Quick Pro Valves., Air Ride Digital display., Lift up hard tonneau cover., Front Wheels: 6" x 15" , Rear wheels: 10" x 15", Excellent tyres., Bullet hub caps., Vee-butted screen., Hidden tow hitch., Maltese Cross half wrapped steering wheel., Custom Rod Gauges., Limeworks indicator stalk., Electric Windows., Heater., Aluminium radiator., Stainless steel fuel tank with a great range., Stainless steel exhaust system., This is a very well built truck. , Come and view at our amazing showrooms 15 TRUCKS IN STOCK.
£21,995

For more details please contact us.