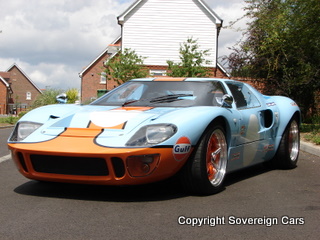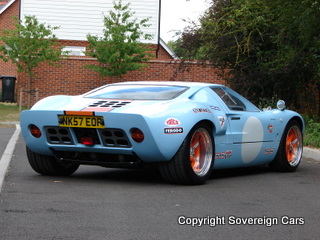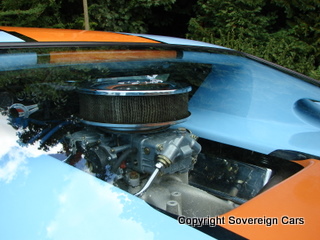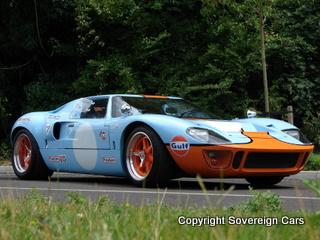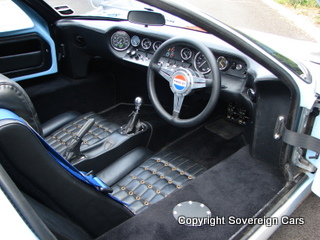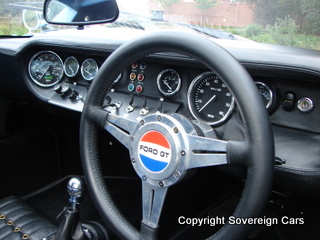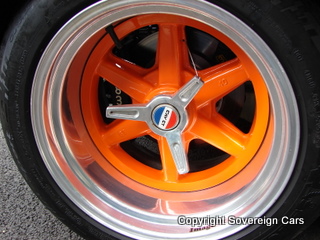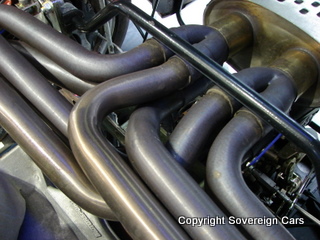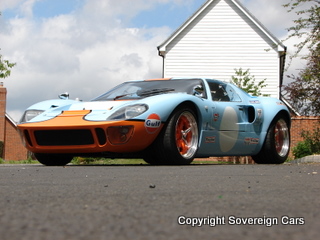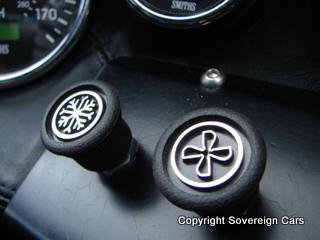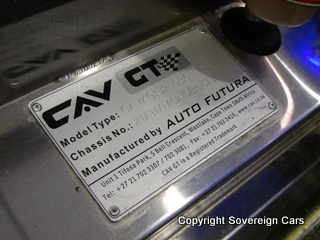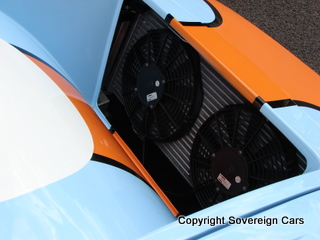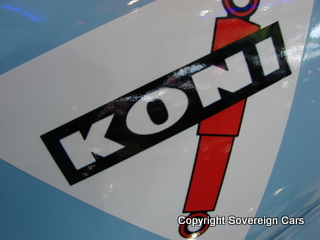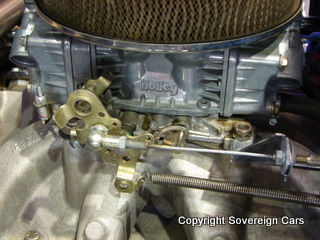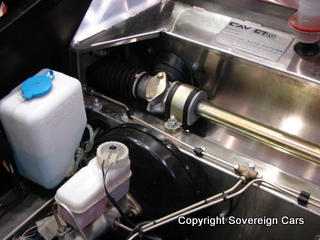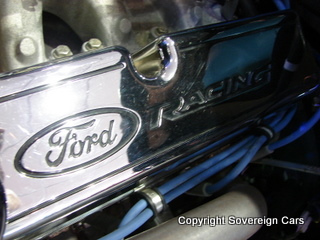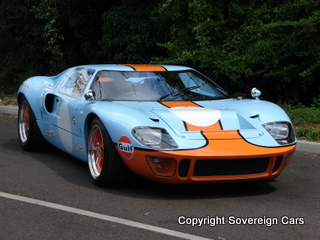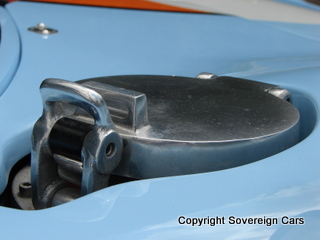 FORD GT40 RECREATION BY CAV, 5.8 LITRE FORD V8, 6 SPEED MANUAL, AIR CON. 2007 '57' Reg.



This absolutely stunning GT40 recreation by CAV has been painstakingly built to the highest standards possible regardless of cost. Finished in the most desirable 1960's Gulf racing livery, with roundels and sponsorship stickers you cannot but be impressed by this iconic machine. Powered by a Ford Racing 5.8 litreV8 (circa 430bhp), and driving through a 6 speed manual transmission results in ballistic performance. Zero to 60mph being reached from a standstill in s shade over 4 seconds (est.). Having only had one owner from new, this extremely rare find has only covered 3,400 miles.


In the latest Classic and Sports Car magazine the following quote was printed regarding CAV GT40 replicas:

'GT40 replicas are better than the originals, especially CAV which are the fastest appreciating assets in the car world'

The CAV GT is industry recognised as being one of the highest quality recreations available. Based on a tig-welded, stainless-steel monocoque, including an integral roll over bar and side impact protection. Suspension is fully adjustable and designed with both fast road and track use in mind, utilising front and rear roll bars, competition SPAX coil over shock absorbers and rose joints. Massive multi piston Wilwood racing brakes are found on all four corners, with ventilated rotors and bells up front. Colour co-ordinating 17 inch BRM style six spoke knock-off alloy wheels, with wired spinners. As for the body shell, this is made from vinyl ester resin and chopped strand fibre, recreating the iconic shape including the single nostril bonnet for optimum cooling efficiency.

Lift the rear canopy and the hand crafted Ford Racing power plant sits just behind the driver's ear. This engine is the highly recommended – no compromise - stroked 5.8 litre V8, running X303 aluminium big valve heads, high performance cam, high rise Victor Motorsport inlet manifold, four barrel Holly carburettor and billet alloy MSD distributor. The engine supplier quotes 430bhp and a staggering 450 ft-lbs of torque. From behind the wheel this seems a conservative estimate!

Stainless steel cross-over exhaust system. Dual 9.5 gallon FIA approved fuel cells mounted in the sills. Original style fillers and duel pumps with braided hoses and anodised fittings. The sight is simply astonishing.

The interior is designed to accommodate driver's upto 6'4"and trimmed in double stitched black leather and high quality automotive carpets. This includes superbly upholstered door cards, roof lining, centre tunnel and dash top. Air conditioning is discreetly fitted to ensure driver comfort. Original style brass grommet seats, four point Sabelt racing harnesses, black faced Smiths instrumentation, replica Moto Lita steering wheel and original style toggle switches result in an intoxicating driving environment.

This is without question the best GT40 recreation we have ever stocked, both in specification and build quality. Generally we only stock a single example of the ultimate 60's muscle car per year, due to the rarity of these beasts. If you are in the market for such a recreation we suggest you look no further and visit our show room for a viewing. You will not be disappointed we promise.

Complete with comprehensive documentation, V5C, technical information, receipts and Tracker certificate. Own the ultimate

£69,995


For more details please contact us.