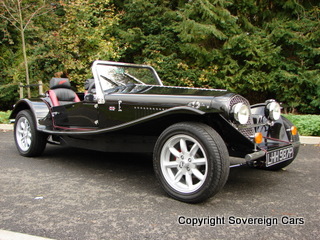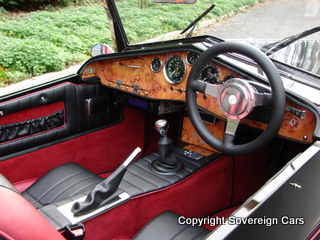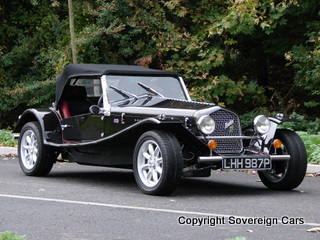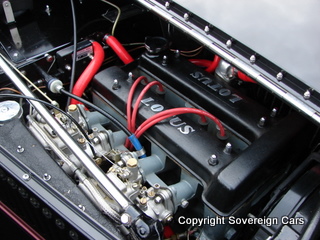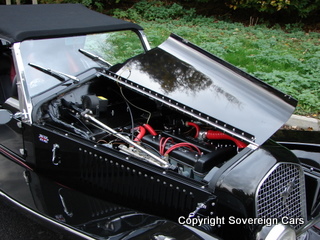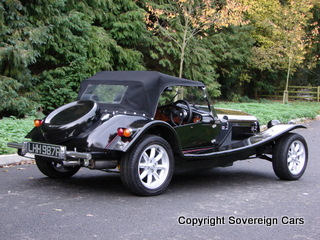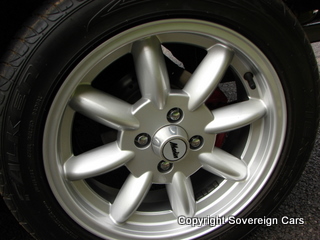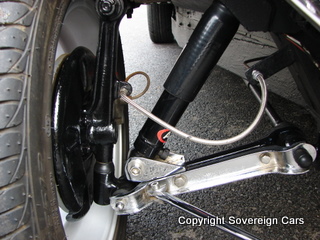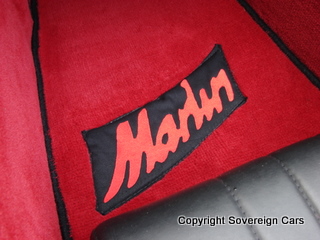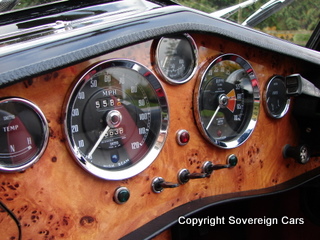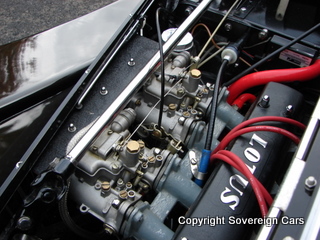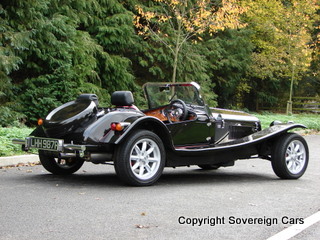 MARLIN CABRIOLET, LOTUS TWIN CAM, 5 SPEED MANUAL.

This is without question the finest Marlin Cabriolet we have ever stocked and has won many awards, including best roadster at the 2011 Stoneleigh specialist sports car show and the best modified roadster at the same event in 2010. This Marlin has been meticulously built and owned for over 20 years by the chairman of the Marlin owners club. You will not find better.

Of additional significance is the car has a date of first registration of 1975, making it ideal for export.
Finished in stunning black metallic and red/black upholstery with polished walnut dashboard. Lift the piano hinged bonnet and a Lotus Twin cam power plant running on twin Dellorto 40s sits perfectly in the compact engine bay. Built using the strong 711 block, Powermax pistons, modified head to run on unleaded fuel, CPL Cosworth profiled performance camshafts and Lucus competition ignition system. Mated to a fully reconditioned five speed Type 9 gearbox, AP Racing clutch and quick shift gearstick, the driving experience is amazing. To stop this machine, it is equipped with front and rear discs, utilising soft Green Stuff pads.

Externally this is an extremely attractive period classic thanks to the following: Pristine 15 inch Minilite alloy wheels. Cibie headlights with colour coordinating rear shells. Polished stainless steel front and rear bumpers. Badge bag. Bespoke colour coordinating hard spare wheel cover. Stainless steel windscreen frame, which is also unique to this car. New Mohair hood with side screens. Stainless steel exhaust system. Adjustable shock absorbers. Chrome suspension with rose jointed and machined bottom ball joints.

As for the interior this is finished in two tone, black and red upholstery. Marlin insignia seats and over mats. Quilted centre tunnel. Leather, three spoke steering wheel. Smiths instruments. CD sound system with remote control. Full heater. Chrome screen vents and the list goes on and on. If a wood rimmed steering wheel is preferred this can be arranged.

Having been cherished from new, and continually upgraded throughout its life, this multi show winning classic must be seen to be fully appreciated. Drives superbly. One of a kind and offered at an incredibly attractive

£9,995

For more details please contact us.