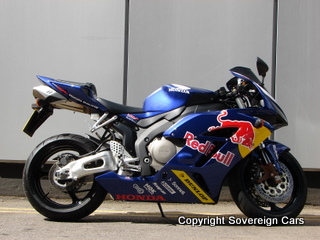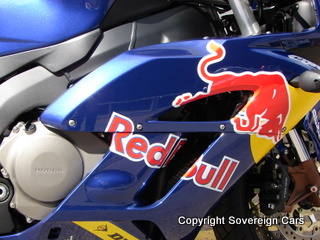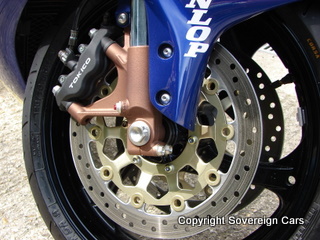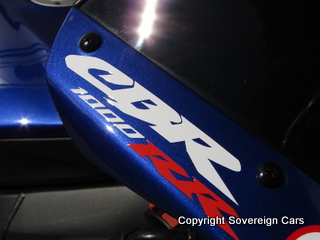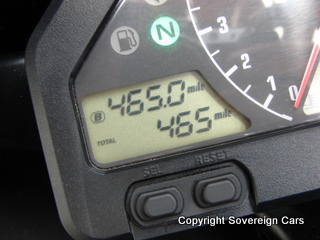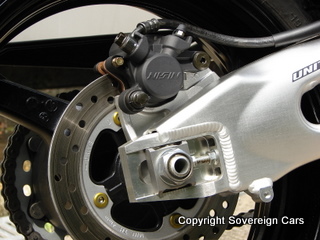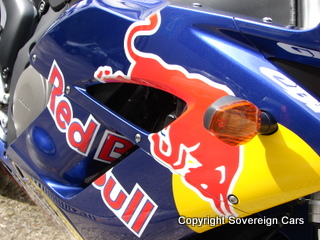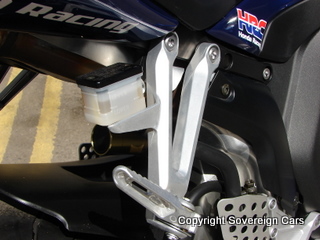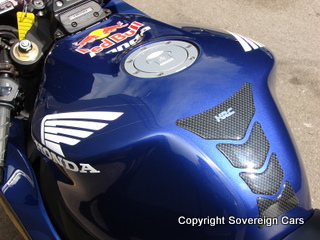 RED BULL
HONDA RACING BSB REPLICA.
2005 '05' Reg.

This Red Bull Honda Racing BSB replica is believed to be the only sanctioned example of its kind in the world. Based on a 2005 Honda CBR1000RR5, it replicates the 2005 BSB race bike as ridden by Jonathan Rea. Customised and supplied by Red Bull and Honda Racing, it was given to the Red Bull Marketing Director as a Birthday present. Since this time it has been sitting in his collection with the occasional ride culminating in only 465 dry miles.

When the bike was produced it was the first time Red Bull and Honda Racing had ever sanctioned a road bike in the companies livery and its rarity cannot be under estimated. Complete with a letter from the owner explaining the history behind the bike, including original delivery papers and internal emails between the motorsport team and Honda racing regarding its specification. Words cannot describe the condition of this CBR. The remarkable Red Bull art work is pristine and protected by high gloss clear coat. Registered on a 2005 '05' plate, the V5C shows the Red Bull Marketing Director as the sole owner from the day it left the factory.

The basis of this amazing replica is the renowned CBR1000RR which utilises a 998cc in-line four cylinder engine delivering 148bhp at 10,700rpm. Chain driven, the huge rear rubber is connected to the power plant by the race inspired cassette type six speed sequential transmission. The frame utilises organic-style aluminium, composed of gravity die-cast main sections and fine die-cast steering head and inverted forks. Pro-link suspension, radial mounted front brakes, Tokico callipers, dual exit exhausts system and much more besides. This is without question one of Hondas finest fast road bikes ever produced.

If you are a collector or simple want to ride one of the most eye catching sports bikes ever produced, this is the machine for you. Complete with both keys, owners manual, V5C, new MOT, press article, deceleration of conformity, and documentation proofing the unique provenance of this bike.

When she's gone she's gone, so don't hang around if you are tempted. First to view will undoubtedly buy.

An amazing purchase at only

£8,995

For more details please contact us.