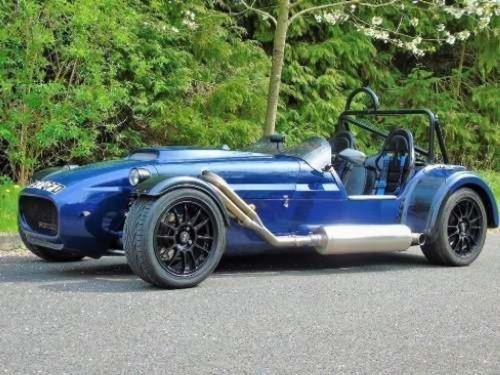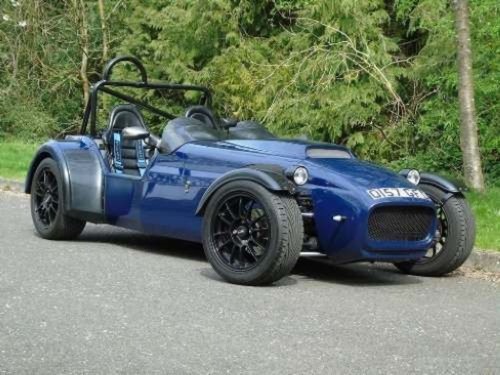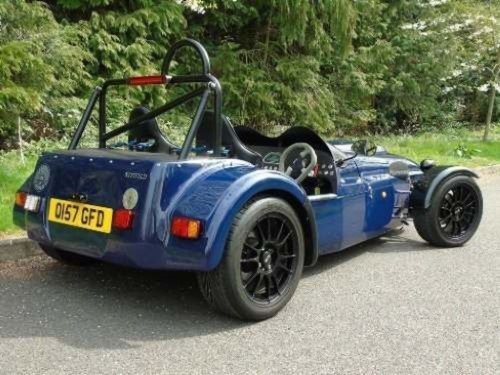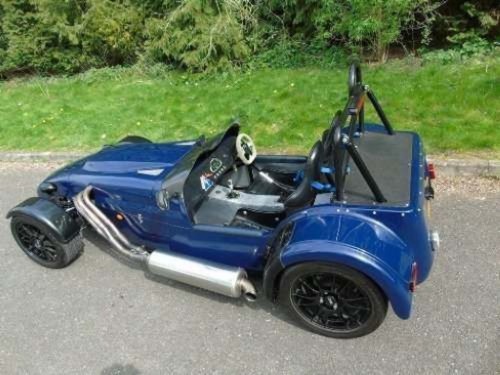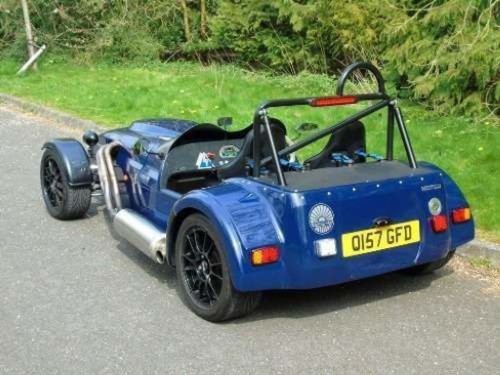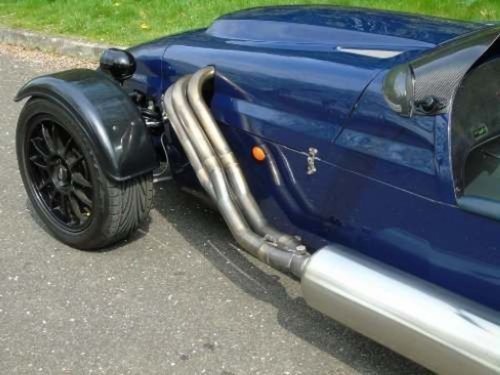 Westfield SEI WIDE BODY, WHAT A QUICK CAR.
Overview
19,000 miles
2005 (05 reg)
Westfield SEIW. 2000cc wide body sports. Finished in royal blue with black sports interior. Mot until March 2020. Very good condition and Very High specification. The engine was reconditioned in April 2011 at a cost of £2073, and a spend of £950 in June 2011 this is all plus the cost of the specification listed, PLEASE NOTE: The mileage is estimated the vehicle had a milometer change in June 2007 at 11609 miles, it has since done 8145, so we have estimated it at 19754 miles. This great high performance Westfield comes with the following High Specification :, - 2.0 Vauxhall C20XE engine (red top)., - Jenvey Throttle Bodies, - SBC Fully Dry Sump System (receipts), - Kevlar Clutch Upgrade, - Oil Catch Can, - Full Aeroquip Braided Fuel and Oil Lines, - Race Spec Coolant hoses, - OMEN 500 Programmable ECU with disk (Floppy), - QUAIFE 5 speed HD PRO Gearbox built for cars up to 275 BHP, - Custom V8 Bonnet With side exit manifold, - Simpson full Race Exhaust System, - Viscous LSD, - Raceleda Alloy Front Uprights, - Raceleda Drilled Thinned Slotted Discs, - Cat M Sport Callipers, - Protech Alloy Adjustable Shocks All round, - Carbon Mods Dash and Aero Screen, - Trilogy illuminated switches, - ETB Digidash 2 Lite, - Quick release Steering Wheel, - Westfield Padded seats with 4 point harness, - Roll bar with LED hi-stop brake light FIA approved., - 15" Black OZ Racing Superleggera Alloy Wheels (Genuine), - Toyo Proxes T1R (Front 195/50/15) (Rears 205/50/15), - Four nearly new tyres at 6mm each. , - Racing bucket seats with full 4 point harness., This Widebody Westfield is a really quick car and would be suited to either the track or a very quick road car, Will come with New MOT, Huge paperwork file showing how much has been spent, All clear HPI Report, Come and view at our indoor showrooms.

£12,990

For more details please contact us.