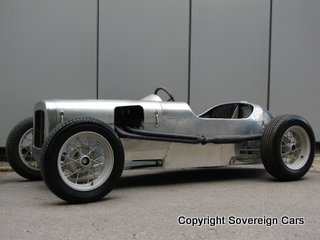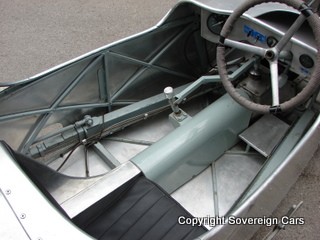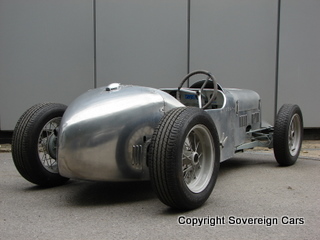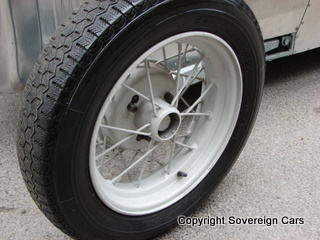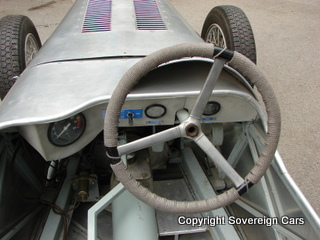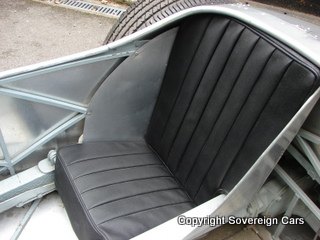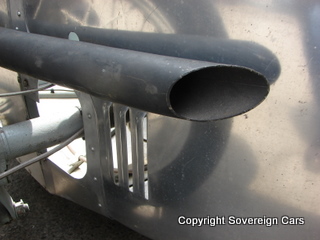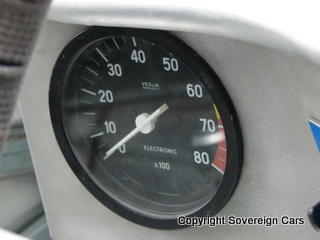 AUSTIN 7 RACER, IDEAL FOR 750 MOTOR CLUB RACING.

A rare opportunity to purchase a newly fabricated Austin Seven based racer ideal for the 750 Motor Club's Historic race series. This car has been exquisitely fabricated regardless of cost, and only requires engine installation and final commissioning prior to being ready to race. Beautifully welded, triangulated square box chassis, built by one of the countries leading specialists and finished in grey chassis paint. The body is hand beaten from aluminium, with radiator cowl, louvered removable bonnet, fast back tail section and internal panels.

Components installed in this rolling chassis include. Leaf spring suspension and Koni shock absorbers on the rear. Live rear axle with encased differential. Prop shaft. Very desirable Drawson Engineering 4 speed transmission. Gear linkage. Pedals. Spoked wheels with brand new tyres. Aluminium fuel tank with flip top filler. Driver's seat. Race instrumentation. Hydraulic feeds for clutch and brakes. Austin 7 drum brakes front and rear (as per 750 Motorsport regulations). Bare engine block installation with swept exhaust headers and silenced tail pipe. Radiator. Header tank. Rose jointed steering. Rope wound steering wheel. Driver's seat. Hydraulic reservoirs and many other minor components.

Also included in the sale is a Reliant engine ready to fit. Offered at considerably less than this vehicle would cost to commission. A work of art, and an inexpensive way to get into historic motor racing.

SOLD

For more details please contact us.