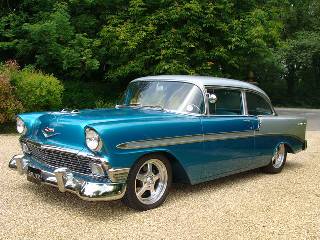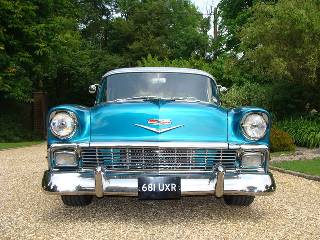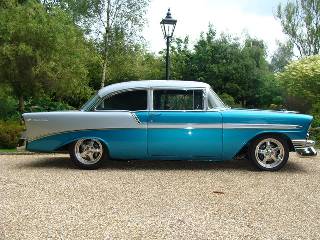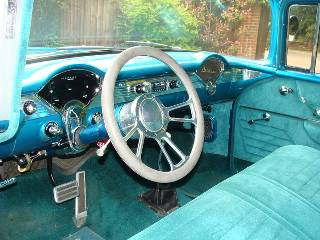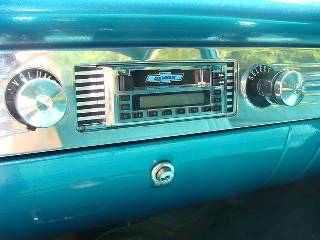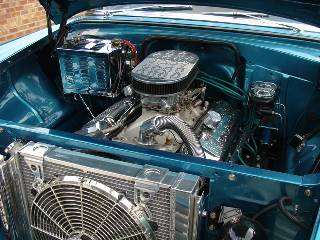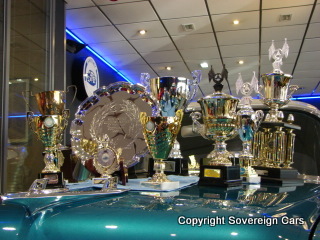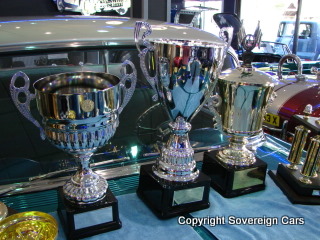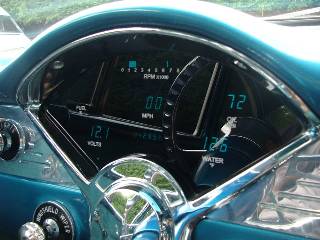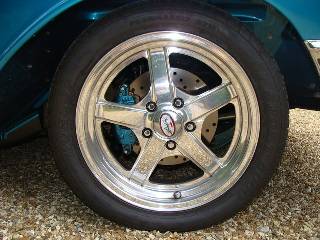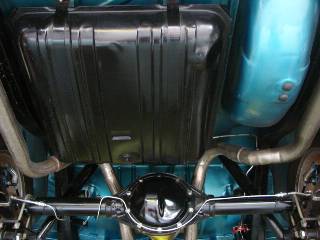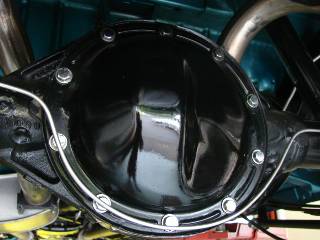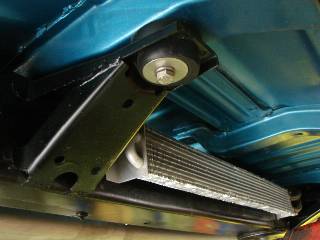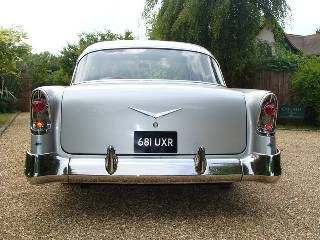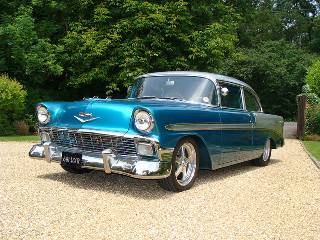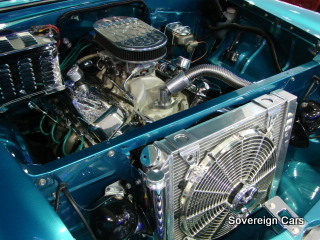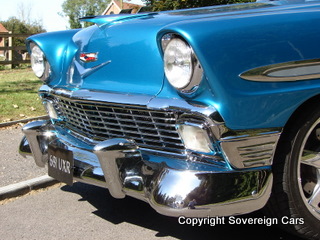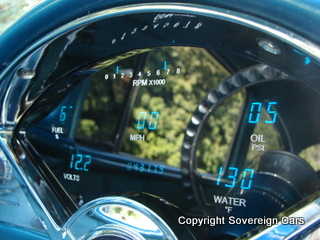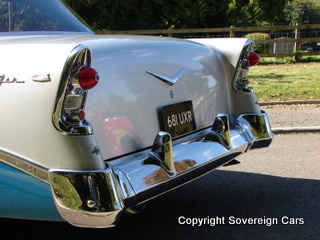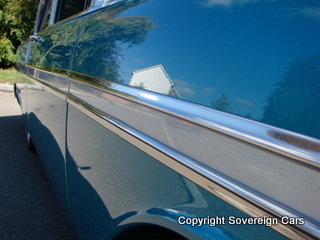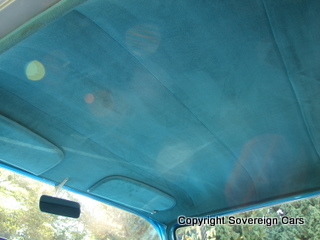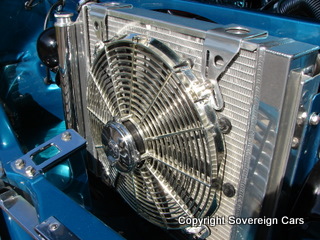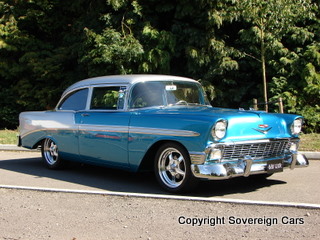 1956 CHEVROLET BEL AIR COUPE, 100 POINT CONCOURS RESTORATION

This sensational 1956 Bel Air Coupe is finished in Tahitian pearl and Silverstone silver coachwork with luxury Aquatic blue velour interior.

Having only covered 4,200 miles since its claimed 100 point concours restoration / conversion, this American classic is offered in pristine condition.

Please do not confuse this Bel Air with the usual run-of-the-mill American classic restorations. Originally rebuilt to concours standards regardless of cost in the States, we were told this Bel Air sold at the famous Barret Jackson auction rooms in 2005, and was immediately exported to the UK. Once landed, this stunning car had cost the owner in the region of £117,000. This is without question the best American classic to have ever graced our show rooms.
A quote from the New Jersey post, who interviewed the man responsible for the restoration / conversion, Craig Ludwick a bodyshop Director, said 'the car was a throw back to Happy Days and probably the nicest American restoration he had ever seen'. Originally based on a 'mint condition red and white Bel Air' the conversion included the following upgrades:

• Rebuilt 454 big block motor w/ mild cam
• Griffin aluminium radiator
• Be cool electric fan 2850 cfm
• Boyd Coddington 17" wheels
• California one piece front bumper
• Tri star halogen headlamps
• Cool flex radiator upper hose
• Eci four wheel disc brakes with mid 80's Camaro irocz metric brake callipers
• TCI Street fighter turbo 400 trans (Summit Racing)
• TCI Street fighter converter
• Rebuilt mid 80's Camaro rear end
• Frame off restoration on vehicle
• Bottom colour is bg28p Tahitian pearl metallic mid 90's Honda Colour
• Top colour is Honda Silverstone metallic from mid 90's Honda
• PPG clear coat over both colours
• Dakota digital dash with teal lcd read out
• Danchuk polished aluminium billet dash inserts
• Sanderson Headers
• Classic performance products rear ladder bars
• Classic performance products front suspension parts with stock control arms
• Balanced drive shaft from local speed shop
• Taylor spark plug wires with Hei ignition and topper hat
• Marine wiring system for spark plugs (Keeps them in order without crossing over)
• GM Brake booster from mid 80's Chevrolet
• Stainless Specialties lines throughout car, brakes, fuel, etc.
• Danchuk performance high volume fuel pump and gauge in tank
• Custom interior for vehicle crushed velour
• Southern rods 3" side mirrors on door frames
• Eci performance cross drilled and vented rotors
• Billet Specialties Flame Grooved air cleaner and valve covers
• Holley carb.
• Edelbrock manifold
• Nascar high volume aluminium water pump


Pictured here with some of the trophies this stunning show car has won during the exhibition circuits in the United States. Interestingly this car has never been shown in the UK. Trophies not included with sale.

This is a truly original one of a kind vintage American muscle car with a modern twist, and has to be seen to be appreciated. Complete with a large quantity of paperwork, including technical information, newspaper clippings, receipts etc.

Just look at the photographs…… surely impossible to find better.

DEPOSIT TAKEN

For more details please contact us.