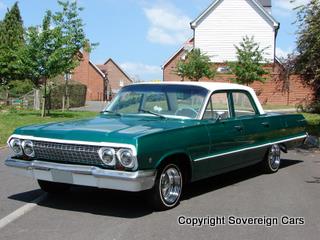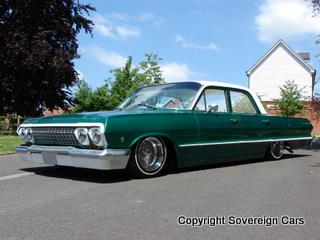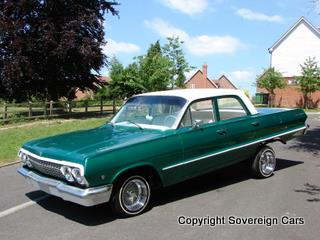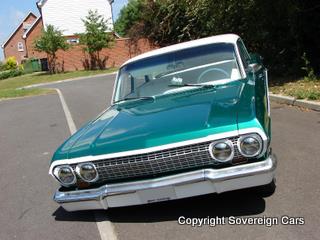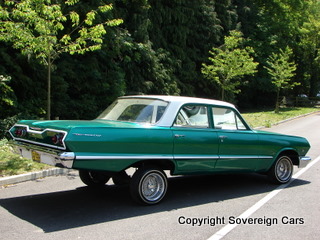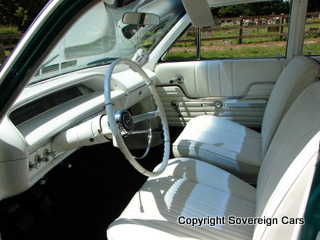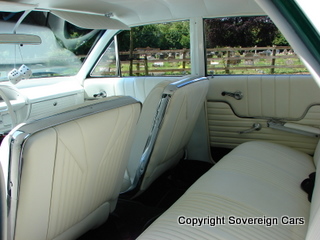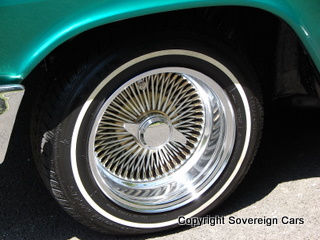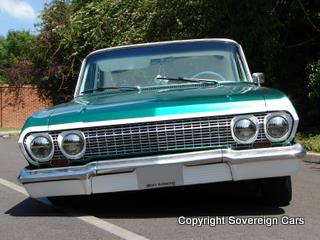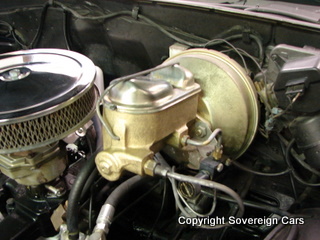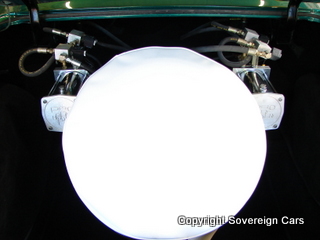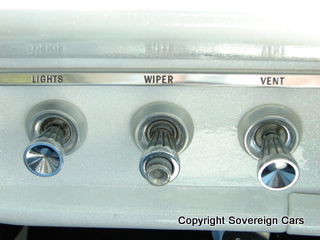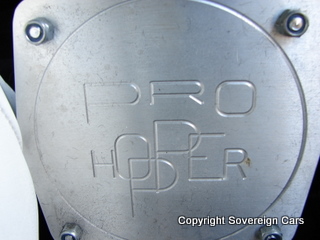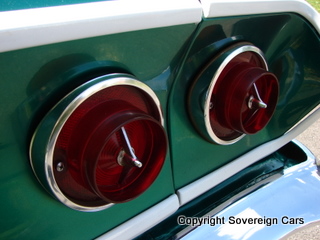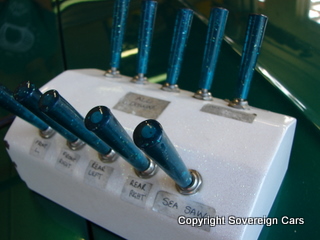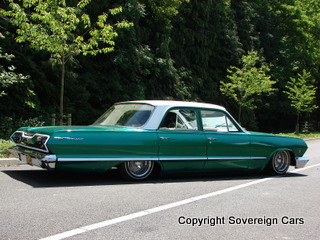 THE INFAMOUS 'RISKY BUSINESS' LOW RIDE 1963 BEL AIR IMPALA

A rare opportunity to own the infamous Risky Business Bel Air low rider as featured in hip hop music videos. Based on a 1963 Chevrolet Bel Air, this amazing machine utilises Pro Hopper X series hydraulic suspension to lift all four corners of the car independantly.

The bodywork on this car is in exceptional condition and professionally painted in the legendary House of Kolor Kandy paint system utilizing a green for the main body and white with Abalone metallic for the roof. The paint is totally blemish and scratch free, as for the chrome work this is stunning. Colour coded 100 spoke wheels shod with R14 white banded tyres. Even the quad headlights have chromium plated eyebrows.

The interior has been recently trimmed in white leather including the Impala seats. The dash board and trims have be painted in matching white metallic The instrumentation is original, as is the radio. Under the hood you will find a stock 230 cubic inch straight six power plant with original Rochester single barrel carburettor. Mated to a three speed manual transmission, she starts every time and delivers a pleasurable driving experience. In the professionally carpeted boot you will find the hydraulic pumps and multiple high performance batteries. The two front rams are 8 inch, with massive 12 inch at the rear. Utilising coil unders with 2.5 ton chrome hopping coils all round, the net result is almost unbelievable. Controlled by a box with 10 separate circuits allows front, back, side to side, pancake, sea saw and even pull up on a three wheel movements. The operator can stand either outside the car, or inside if he can keep his breakfast down!

Must be seen to be believed and offered at a fraction of the build cost. Complete with receipts, V5C, literature and a current MOT. To see her in action take the following links:
HIP HOP VIDEO

RISKY BUSINESS IN ACTION


£14,995

For more details please contact us.