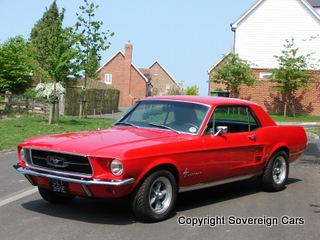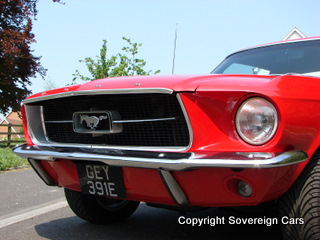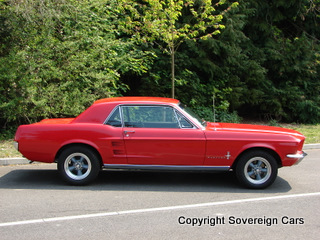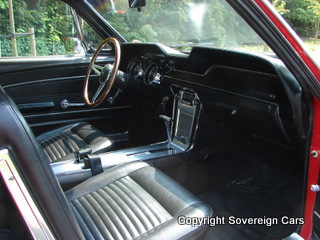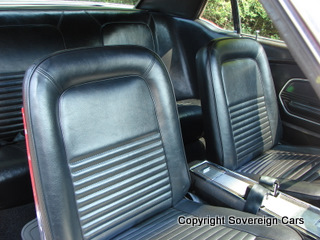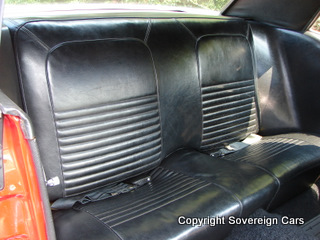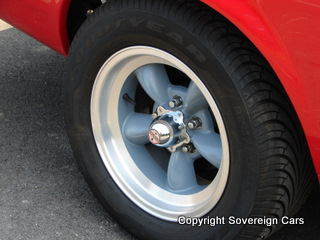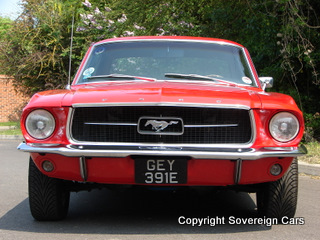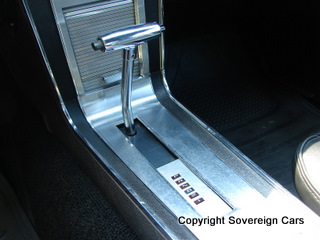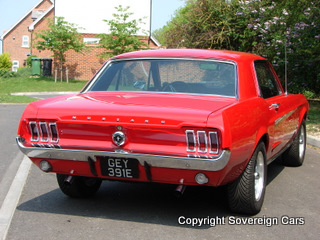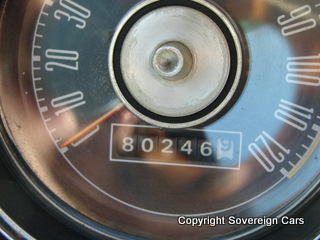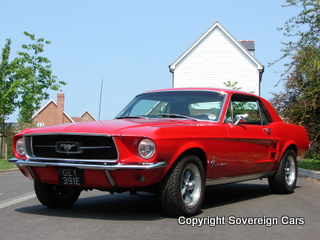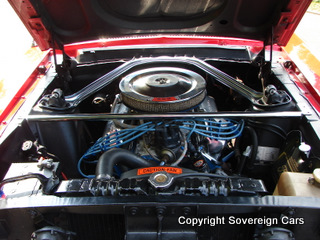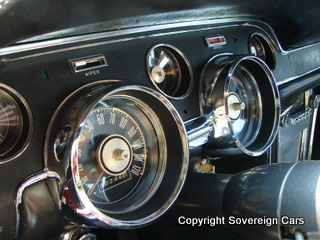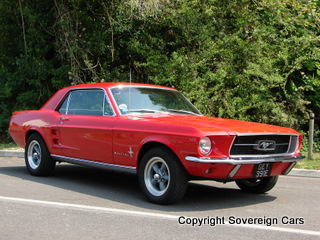 1967 FORD MUSTANG COUPE, 289 CUBIC INCH V8, AUTO

The 1967 Ford Mustang is seen as one of the most desirable American muscle cars ever produced. Even though some collectors prefer the 65 and 66 models, the styling refinements of the 67 model produced one of the most stunning Fords ever produced and examples such as this grace many collections across the world.

This example originally rolled off the San Jose production line on January 9th 1967 (1 day ahead of schedule), and was subsequently sold from the Downtey Auto Centre in Lakewood California. The purchaser, an American lady, owned the car for over 30 years until it was exported to the United Kingdom in 1998. A matching numbers car, this is just a sample of the unique and extremely desirable history which comes with this classic.

In the last two years this Mustang has been totally restored to its current stunning condition. We have stocked a fair few 67s in our time, but this example is without question the best restoration to grace our showrooms. Presented in the most sought after Ford red coachwork and black upholstery, you will struggle to find better. Externally the chrome work is in excellent condition, as is the glass and body furniture. Below the iconic concave rear light panel, one of the 67 models adorning features sits a brand new stainless steel exhaust system. Just fitted, this demonstrates the thousands invested in this amazing car by the previous owner.

Lift the hood and the original 289 cubic inch V8 sits amongst period ancillaries. Ford blue block, Ford racing rocker covers, pancake air filter, chrome brace bar, production stickers and many other fine details complement the exquisite restoration. Fitted with a new four barrel carburettor (the original item is included in the sale), she starts first time and spins up with ease. Mated to the original reconditioned Cruise-O-Matic gearbox, the drive is as if she has just left the factory. Even the gear selector indicator and interior lights work.
The interior is totally original in specification, including the rare centre console (one of only 69,347 made), original radio and desirable power steering upgrade. Finished in black, as she left the factory, you are literally taken back in time when sitting behind the wheel.

If you are a Mustang collector or simply want a piece of American muscle car history, this is truly a rare opportunity to own one of the best 67s in the UK. Viewing is essential and the sale includes extensive documentation including Ford certificate, VIN decoding data, photographs and much more besides. Own a part of American history.

£19,995

For more details please contact us.