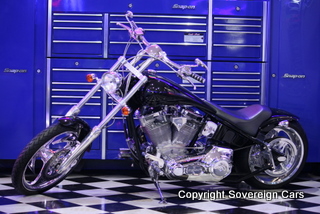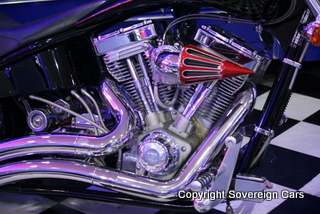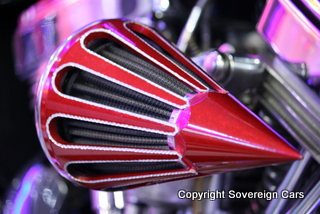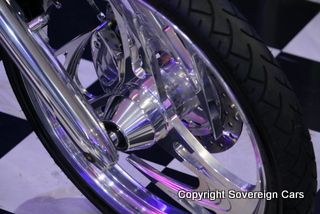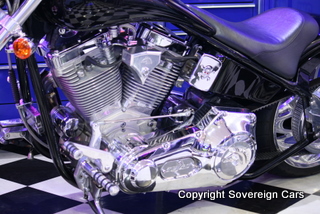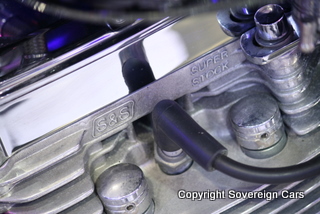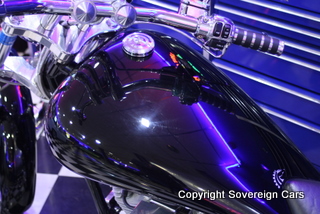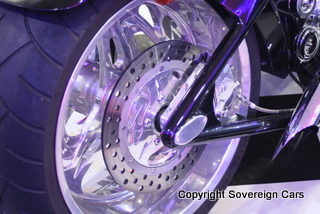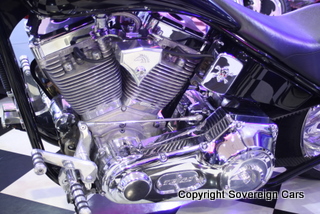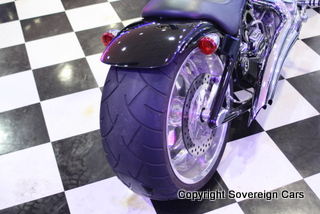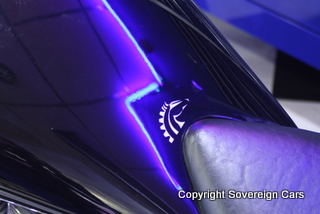 IRONHORSE CUSTOM BIKE. S&S SIDEWINDER POWER, JET BLACK PAINT, ABSOLUTELY STUNNING

Ironhorse is a name synomonous with quality custom bikes, and this pristine example boasts an impressive specification. Built in 2003 by Texas based Iron Horse Customs, this hard tail bike is equipped with a 107 cubic inch S&S super stock 'V' twin with a Force Winder air intake system.

Finished in classic midnight black coachwork and discrete Ironhorse logo, this bike has a totally uncompromising road presence. Iron Horse rigid frame. Huge 250 rear rubber, belt driven transmission. Billet alloy wheels by Scorpion, with matching rear pulley and discs. Vans and Hynes, big radius exhaust system. Closed primary. Ironhorse inscription callipers and cross drilled brake discs. Tear drop wing mirrors. Miniature electronic dash, with push button start. Ironhorse front forks and many more bespoke components.

An amazing bike in every respect, offered in showroom condition for an amazing...

£13,995

For more details please contact us.